Athens Airport (ATH)
Use this website to quickly find the most important information about the main airport in Athens, called Athens International Airport "Eleftherios Venizelos": Departures, Arrivals, Parking, Car Rentals, Hotels near the airport and other information about Athens airport. Plan your travel to ATH Airport with the information provided in this site.
Athens Airport, known officially as Athens International Airport "Eleftherios Venizelos" (IATA: ATH, ICAO: LGAV) and commonly initialized as "AIA", is located between the towns of Koropi, Markopoulo and Loutsa, 12 miles (30 km) to the east of central Athens, the capital of Greece, by road.
The AIA airport is the Greece's busiest airport and it serves as the hub and main base of Aegean Airlines and, as well, as other Greek airlines. It is the 30th busiest airport in Europe with more than 18M passengers (2015).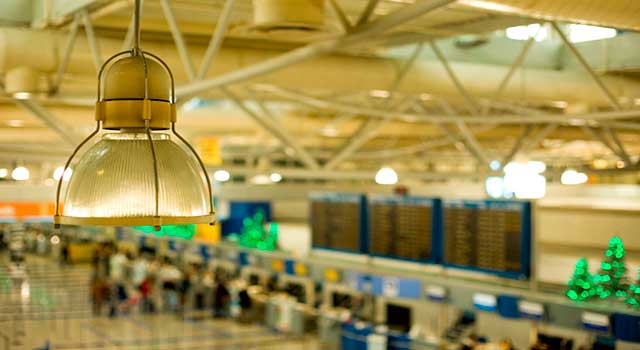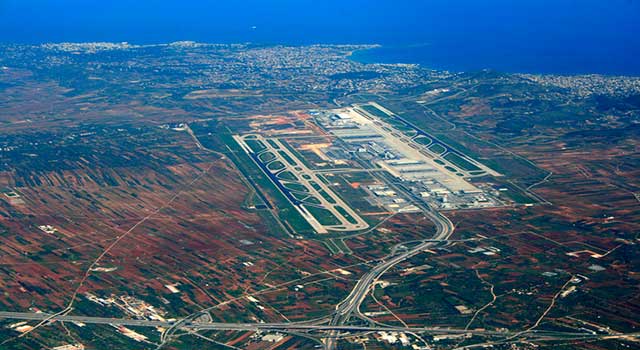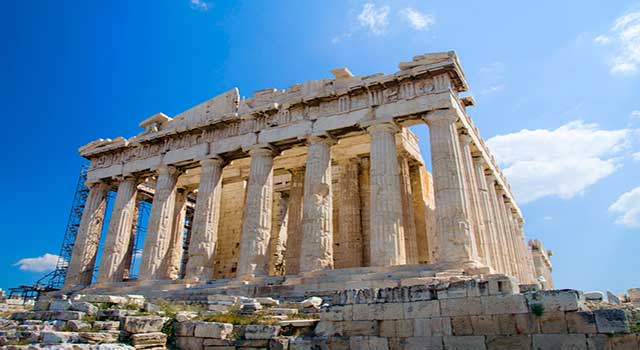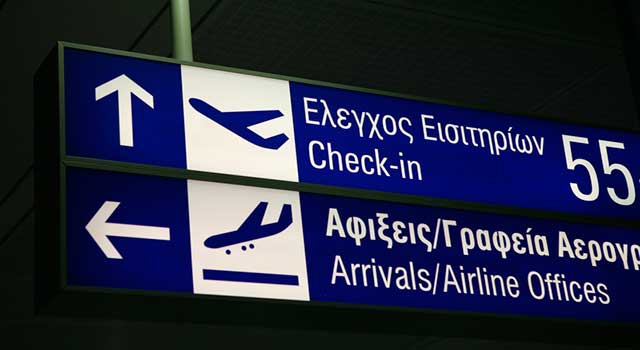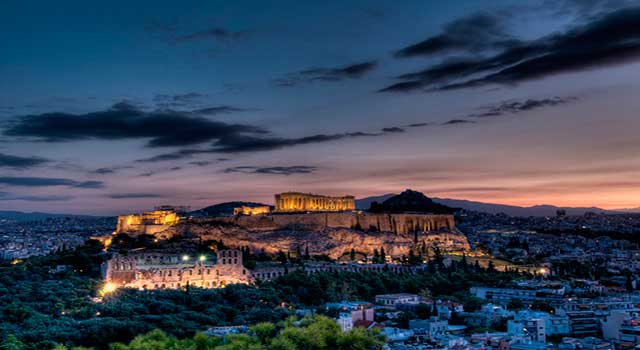 The busiest passenger routes from Athens Airport are Domestic flights of Greece, Germany, United Kingdom, Italy, France, Cyprus, Turkey, Switzerland, United Arab Emirates and Spain.
In 2015, Athens International Airport (AIA) handled more than 18M passengers, with an increase of 19% comparing to 2014, an all-time-record for the airport. It was from 2014 that ten new airlines started new routes and flights from and to Athens, some of them low cost companies.
Terminal information
The airport has two terminals: the Main Terminal and the Satellite Terminal and it's planned to expand the structure to allow the airport to handle 21M passengers per year.
Main Terminal
It has two Halls: Hall A: flights to Non-schengen countries and Non-European countries. Hall B: flights to Intra-schengen countries and domestic services. The Main Terminal has 144 check-in desks and three separate levels: arrivals, departures and a food court level.
Satellite Terminal
It has two levels: arrivals and departures and it can handling annual traffic of 6M passengers. Some of the airlines which uses the terminal are Niki, Volotea and Germanwings.
Athens airport has a children's play area at the 2nd floor of the Main Terminal Building and other facilities such as:
- Baby rooms
- Seven business lounges operated by airlines
- Banks, ATM's & Post
- Minimarket
- Pharmacy
- Company of lotteries and sports betting games
It has also restaurants, cafés and shops, some of them with best price guarantee as Massimo Duty, Armani Jeans, Porsche Design or DutyFree shops, just to mention a few.
Transport
There are so many options for the ground transportation:
- Rail and Metro: Athens Airport is connected via the suburban rail with Athens Central Railway Station (Larissis Station), Port of Pireaus and kiato (call 14511 for more information). To acces by metro, take Athens Metro Line 3.
- Bus: There are 4 bus lines (X93, X95, X96, X97) which connects directly the airport to the Athens greater area (for more information call 11185). There are also 5 regional bus services operated by Ktel Express. All buses depart from the Arrivals Level (between Exits 2 and 3) and set down passengers at the Departures Level.
- Taxi: in the waiting area in the Exit 3, Arrivals Level.
- Road: Athens airport is accessible by some highways: Attiki Odos (from the centre and northern Athens), Varis-Koropiou Avenue (from the West), Laurio Avenue (from the South) and Spata-Loutsa Avenue (from the East). There's a variety of parking options in the airport.
Contact information
Athens International Airport "El. Venizelos" SA, Spata, 19019
Telephone: (+30) 2103530000 (24h/7d)
Fax: (+30) 2103530001
email: airport_info@aia.gr